About Confetti Entertainment

Confetti Entertainment Inc. specializes in providing thrilling production shows, award winning choreography, world-class dancers, lavish and elaborate costumes, spectacular performers and exceptional live music. Confetti Entertainment Inc. has produced shows and events that have delighted audiences aboard luxury cruise lines and at casino showrooms, theaters, conventions, corporate events and parties throughout the United States, China, Japan, South America and the Caribbean.

Under the direction of Hossana Da Costa, Confetti Entertainment Inc. and its experienced and qualified staff will work with you to custom produce and create an event or show that will fit your individual needs and specifications by providing you with an expansive list of entertainment possibilities. Choose from greeters, showgirls, club dancers, celebrity look-a-likes and variety acts for your party or event. From Vegas theme showgirl revues and celebrity tributes to Broadway, Latin, country and 20's through 90's theme shows, Confetti gives you countless options. 

Whether it's a production show or theme party, Confetti Entertainment Inc. is capable of meeting all your entertainment needs and will provide the coordination and professional presence necessary to make each event or show run a success. 

In addition to Confetti's talented staff, the company is thrilled to work with several award-winning guest choreographers of Broadway and television fame.
Confetti has collaborated with:
Luis Salgado - Assistant Choreographer of Tony Award Winning "In The Heights"...Producer, Director, Latin-Fusion Choreographer, Actor & Broadway Star.
Director Choreographer and Tony Award Winner & Broadway Star Andy Blankenbuehler.
Emmy award winners Director/Choreographers A.C. Ciulla and Michael Darrin.
Emmy nominated Director/Choreographers Brian Thomas and Glenn Douglas Packard.
Amazing Director, Producer and Songwriter Andrew Logan.
Creative and innovative Director, Sean Havens and the incredibly talented Choreographer Mic Thompson who's work has been seen all over the world in casino theaters, television and movies.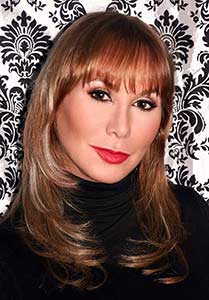 Hossana Da Costa
, is owner and president of Confetti Entertainment Inc. a company that provides self-contained production shows, costumes, choreography, dancers and live music for casino showrooms, theatres, conventions and corporate parties. Her expertise in providing the coordination and professional presence necessary to make each event and run a success is a result of her extensive theatrical and entertainment experience. Hossana, a native of Brazil, graduated from the The University of the Arts of Philadelphia with a Bachelor of Fine Arts and Associate Degree in Theatre Dance. She toured the world as a professional dancer in revue shows at famous casinos, extravagant resorts and aboard luxury cruise liners. In the mid 1980's, in addition to performing, she began to produce and choreograph. Her shows have delighted audiences throughout the United States, China, Japan, South America, and the Caribbean. In addition to being a successful producer and a unique choreographer, Hossana is the owner and creative designer of a vast number of lavish and elaborate costumes which she uses in her own productions and rents out to other producers.
RESUME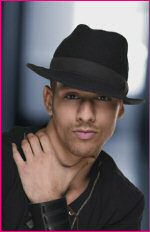 Luis Salgado
Assistant Choreographer of Tony Award Winning "In The Heights", Producer, Director, Latin-Fusion Choreographer, Actor & Broadway Star. Luis is currently performing on Broadway in the Production "On Your Feet" He has performed in shows such as The Mambo Kings (Frankie Suarez), Fame on 42nd Street (Joe Vegas u/s), and Aida among others. Film Credits include: "Step Up 2 The Streets" (Alejandro, Assistant to the Choreographer), "Enchanted" (Central Park Scene and Assistant Choreographer), "Across the Universe" (Sergeant, Denizen), "The Great Observer," and "Dirty Dancing 2: Havanna Nights." Luis choreographed the musicals Serenade (Hola award for choreography), Salsa Gorda, Shafrika The White Girl, and a special Shafrika the White Girl presentation at the Palace Theater with cast members from Avenue Q and In The Heights supporting Anika Larsen for BC/EFA. As a director/choreographer, Luis conceived and worked on the Blue Seduction Perfume Launch for Antonio Banderas, a special Hispanic Heritage Month Celebration with Nike, Gracias Mujeres 2008 & 2009, and the 2009 special FOX TV presentation for the Puerto Rican Parade. Luis also directed Broadway's R.Evolución Latina at Joe's Pub for TeatroStageFest, a reading of Yemaya's Belly at Repertorio Espanol and is currently developing the work of composer Jaime Lozano in his show Children of Salt. As Latin Assistant choreographer of In the Heights, Luis has had the honor of coaching both the National Tour and Broadway productions. He has worked one on one with Will Wingfield ("So You Think You Can Dance"), Corbin Blue ("High School Musical"), and many others. Luis Salgado is the founder/director of R.Evolución Latina. R.Evolución Latina is a collective of artists and activists committed to empowering the artistic community in order to inspire growth within the Latino Community through collaboration, productions, and educational support programs. In the hopes of influencing and empowering others, Luis also teaches in communities in need throughout the 5 boroughs of NY through R.Evolución Latina's educational programs.
Find out more about Luis here:
Luis Salgado.com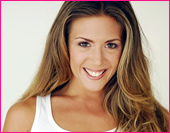 Monica Poulos is a New York City based dancer, choreographer, model and producer. She has classical training in dance from prestigious Oklahoma City University. Her credits include the ultra exclusive venue " The Box", where she performed as a "Hammerstein Beauty" while also serving as both choreographer and dance captain. Monica then went on to choreograph, and perform as an "HTZ Dancer" in a stage show she co-produced for Hawaiian Tropic Zone in Times Square. Most recently, Monica joined burlesque sensations "The Love Kittens", in the Blair Farrington produced "Top Talent USA" at the Turning Stone Resort and Casino. She's also performed in successful runs of "Showgirls of Magic" and "The X Show", helmed by Las Vegas producer David Saxe, as well as "Spirit of the Dance" for Spirit Productions. Her modeling portfolio includes layouts in Allure, and Playboy (sorry, no nudity!). Monica has worked with Confetti Entertainment for 8 years as a choreographer, dance captain and performer!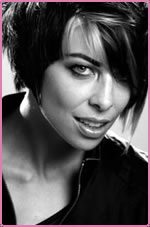 Kari Lorenzen Growing up in Minnesota, Kari spent all of her free time studying and living dance. She performed in the Pacific Northwest Ballet's version of the Nutcracker at the age of nine, danced in the Superbowl XXVI Halftime show at age eleven, and all the while choreographed and competed earning her scholarships to study in New York and Los Angeles. After traveling and performing throughout the U.S. and China, Kari has settled in Las Vegas where she has added Choreographer, Company Manager and Artistic Director to her resume, as well as three Las Vegas shows. Kari has worked with Confetti Entertainment for the last 9 years as a choreographer, dance captain and performer.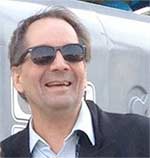 Rich Janice has been working with Confetti Entertainment Inc as musical director for 16 years and is a native of the Philadelphia area. Before the casinos arrived in Atlantic City, he grew up working in all the local clubs and lounges along the Jersey Shore as well as traveling to the Caribbean. In fact, Bruce Springsteen has even jumped on stage while he performed at the famous Stone Pony in Asbury Park. Rich also performs as a solo act playing piano in five star venues and has toured with national acts such as The Bangles, The Kinks and Larry Gatlin and the Gatlin Brothers. He is proud to say that he has found a home here working with Confetti Entertainment Inc.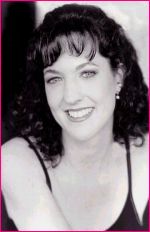 Pattie Bostick has been on the staff of Confetti Entertainment for ten years and performs in and choreographs a majority of Confetti's shows. She is a dynamic and captivating dancer and a creative and unique choreographer who is well-versed in ballet, tap and a variety of jazz techniques.

Her artistic talents are a result of both the diverse training she underwent in New York City, where she studied with many well known dance masters, and her extensive experience in live performances all over the world. Her travels have taken her across the United States, Europe, China, Japan and the Caribbean. She has had the privilege of working with many celebrities including Dick Clark, Louie Anderson, Donald Trump, Engelbert Humperdink, Clint Holmes, Sal Richards, Pat Cooper and magician Robert Gallup.

Pattie is certified with Dance Educator's of America and is currently on the faculty of the Dance departments at Muhlenburg College and Cedar Crest College, both in Allentown, Pennsylvania.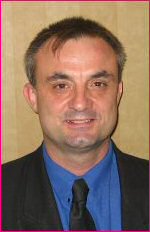 Rex Henriques After years of national and international travel, Rex is delighted to be working with Confetti Entertainment again. Rex is currently a professor of dance at the University of the Arts in Philadelphia, Pennsylvania where he is resonsible for recreating Broadway productions.

Some of Rex's choreography credits include numberous musical theater productions, Commodore cruise line productions, area night clubs, Industrial shows for Mobil Oil, and Sony Corporation, and the Evening Magazine televison series (Philadelphia).

Rex resides in Bucks County, Pennsylvania where he and his sister proudly run the Bucks County Dance Center. Rex is th Artistic director of his own 24-member dance company "Synergy."